Youth Services
Programming and Registration for some programs!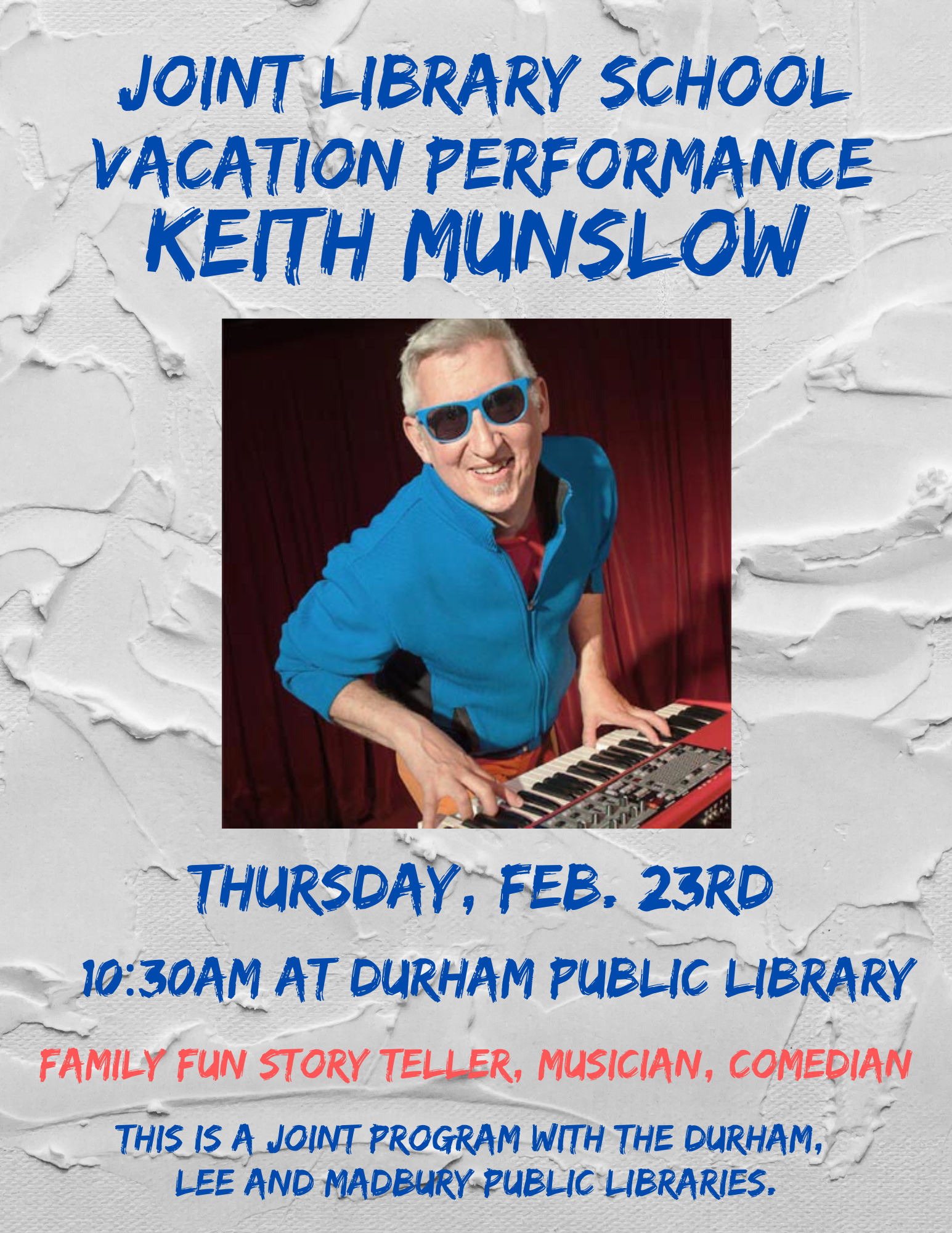 Children's Programs: Storytimes, Wiggles and Giggles, STEAM Saturdays, Home-schoolers group. These are all drop-in programs.
Register Here for Lego Club, Art Club, Tales for Tails and Raccoon Readers (2nd-4th grade book group).
Special School Vacation Program: Keith Munslow performs. Thursday, Feb. 23rd at 10:30 am. This is a joint program with the Durham, Lee and Madbury Libraries.
Young Adult Programs (10 & up): YA Valentines and Cupcake Decorating Night Monday, February 13th from 6:30pm - 7:30pm! Register HERE for YA Cupcake Night.
Bookeaters (5th to 8th grade book group) monthly drop-in.
Register HERE for Patch Club! | February Calendar