Imagine Your Story! Summer Reading Program!
Congratulations Summer Readers!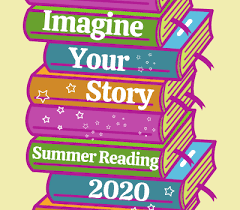 Congratulations
Summer Readers!
We read over 100,000 minutes together on ReadSquared! Great job!
A big thank-you to a state-wide READsquared subscription for New Hampshire public libraries, which is funded by the FY20 IMLS CARES Act grant, through the New Hampshire State Library.
Thanks also to Wildcat Pizza, Big Bean, Hop + Grind and Durham Dunkin Donuts for their Summer Reading Prizes.
Thanks to the Friends of the Durham Public Library for their continued support.
Throughout August you can pick up your prize books at the library (one per child and pick what you touch please). Raffle winners need to come to the Youth Services Desk or request lobby pick-up to obtain their prize.
---